Planche master
Para ver el contenido exclusivo accede, desde tu móvil, haciendo click en: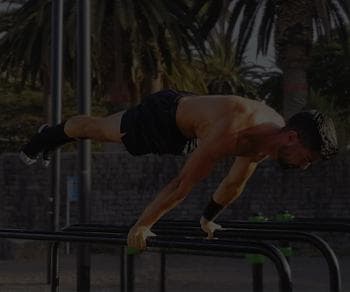 Programa
Planche master
intermediate
Acerca de este Programa
The planche is a static exercise that demands great shoulder strength, so it is recommended to train it in a very proggressive way, slowly increasing the difficulty. That is why, this is the longest plan so far. The first two levels will give you a solid strenght base for the muscles involved in planche, to be able to progress to the next levels where you will learn the proper technique to achieve the straddle and full planche progressions. If you want to know more about this exercise, search 'Yerai Street Workout' on YouTube and you will find a full variety of tips and tutorials. These workouts will last 50 minutes and even though the starting level is basic, it is recommended to have completed one of our beginners plans.