Backlever
Para ver el contenido exclusivo accede, desde tu móvil, haciendo click en: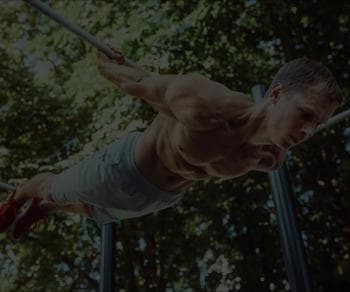 Programa
Backlever
intermediate
Acerca de este Programa
The back lever is one of the best known tension exercises in the world of Calisthenics and Street Workout. Although it could be classified as a basic / intermediate level exercise, it requires strong shoulders and core and stable to be able to carry out its execution correctly and safely.
Must know
With this plan you will gain the necessary skills to execute it correctly.

We will train the back lever 3 times a week.

The approximate duration of the training is 50 minutes and we recommend that you use breaks between 1:30 and 2:30 If the routines are easy for you, use shorter breaks, but if you find that it is difficult for you or you are stagnating, resort to increasing the rest time, up to a maximum of 3 minutes between series and exercises.
Requirements
This program is recommended for beginners with some basic and intermediate athletes.