Full planche
Para ver el contenido exclusivo accede, desde tu móvil, haciendo click en: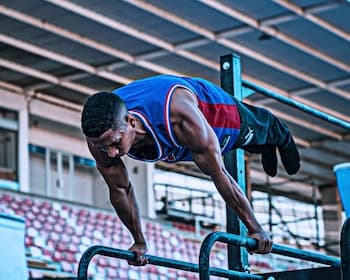 Programa
Full planche
advanced
Acerca de este Programa
The full planche is one of the most powerful tension exercises in calisthenics, and one of the biggest goals for people who are new to this sport, and in this program we will work hard until we achieve it.
Must know
We will work two days a week, with an extra routine in case you want to add a third day.

The routines last between 45' and 1 hour and a quarter.

We recommend using medium-long breaks of between one and a half and three minutes, depending on how difficult the routine is for you.
Requirements
This program is for people who are already able to do Straddle Planche and want to work their way up to full strength, it is also a requirement that you be able to do a handstand without problem. If you still do not have the Straddle or the handstand you can use the programs with that name to get them, or the plank initiation program if you are a beginner.
Necessary material
In some of the routines there are parallel funds, if you don't have them, you can replace them with push-up exercises from that same phase of the program.