Handstand and planches posture correction
Para ver el contenido exclusivo accede, desde tu móvil, haciendo click en: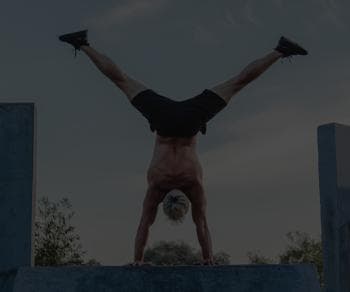 Programa
Handstand and planches posture correction
intermediate
Acerca de este Programa
This program is designed so that you are able to perform a handstand and planks with correct posture. As for the handstand, we focus on working on pelvic retroversion, so you don't have lumbar curvature, and shoulder flexibility, so you can align your arms well with the rest of your body. As for the planks, we will focus on protracting the scapulae well, and again on pelvic retroversion, so that your planks have an excellent shape.
Must know
Program designed to be done twice a week, with an extra routine in case you want to add a third day.

Use medium breaks, between 1' and 2'30". In flexibility and mobility exercises you can take short breaks of 15".

The routines last approximately between 30' and 60'.
Requirements
To start this program you must be able to balance on a handstand (even with poor technique) and be able to do at least 20 push-ups.
Necessary material
It can be done without material. Although if it is more comfortable for you, you can use mini parallel bars for handstand exercises.