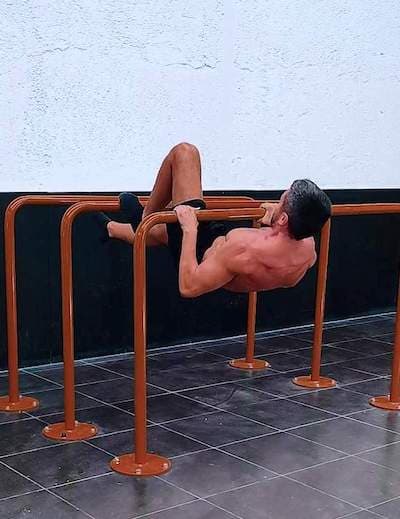 ---
---
Exercise steps
On parallel bars, position yourself underneath with one leg bent and supported on the parallel bar in front.

Keep the rest of your body parallel to the ground.

Bend your arms until your whole body rises to the height of the parallel bar to complete one repetition.

For correct technique, focus on keeping your shoulder blades retracted and your foot pointed.
Similar exercises
You may also like