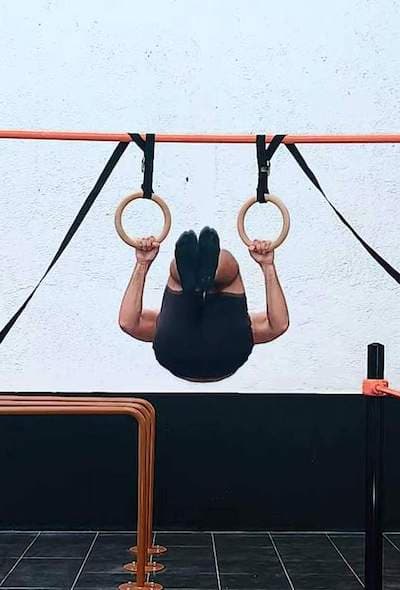 ---
---
Exercise steps
Place the rings at a height and hang from them in a prone grip, with your knees to your chest and your torso parallel to the ground.

From that position, pull by flexing your elbows until your hips reach a height close to the rings.

Slowly extend to complete the movement.
Similar exercises
You may also like