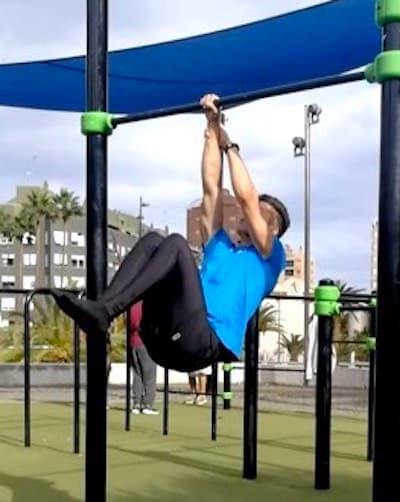 ---
---
Exercise steps
On a bar, holding with one hand while the other is placed on the opposite wrist.

Raise your legs, with your knees bent towards your chest, so that your back is as parallel to the ground as possible.

Return to the starting position to complete one repetition.

The arm you are holding on to should be locked throughout the movement.
Similar exercises
You may also like