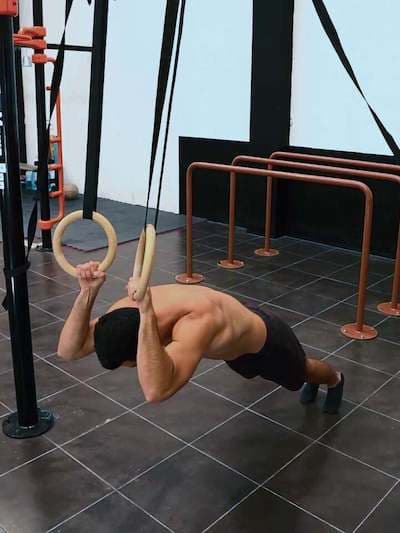 ---
---
Exercise steps
Set the rings at a medium height.

Support yourself on them with a pronated grip and an extended body.

Bend your elbows without opening your arms outwards until your head drops below the height of the rings, then extend your arms back to the starting position.

Vary the height of the rings to modify the difficulty.
Similar exercises
You may also like