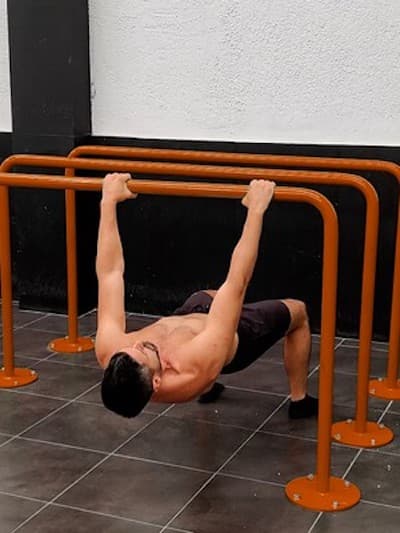 ---
---
Exercise steps
Get into a low bar and with a pronated grip.

Place your body underneath the bar, with your legs bent or extended.

Perform an explosive arm flexion, so that your chest reaches the bar and you can separate your hands from it.

Extend your arms again to complete a repetition.
Similar exercises
You may also like