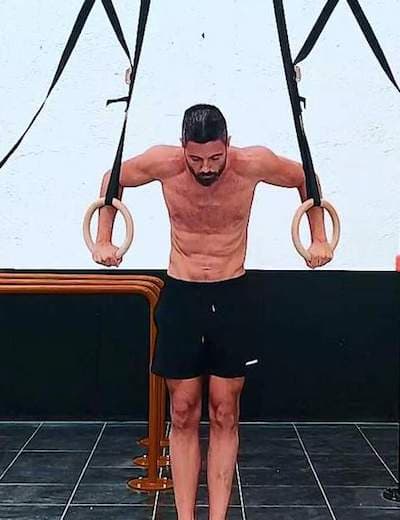 ---
---
Exercise steps
Set the rings at a medium height.

Perform dips, aiming to maintain a wide grip, close to double the width of your shoulders.

When you lock out your arms at the end of the movement, rotate and bring your hands closer together.

Then reverse the rotation and open your arms again to start over.
Similar exercises
You may also like