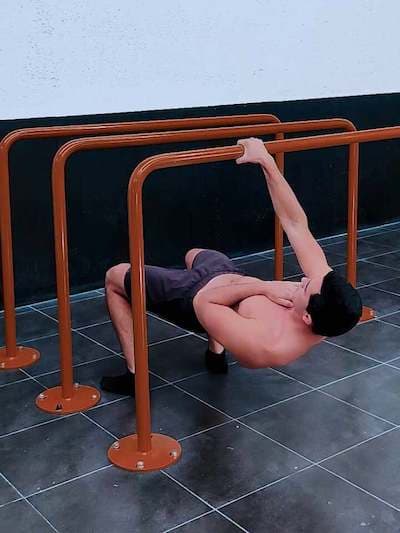 ---
---
Exercise steps
Get into a low bar with bent knees and a pronated grip with one hand.

Perform a push-up. Try to start the movement by retracting the shoulder blades and complete the repetition when the opposite shoulder touches the bar.

You can also perform them with straight legs to increase the difficulty.

Unlike regular pull-ups, Australian pull-ups target the middle and lower trapezius and external rotators, making them beneficial for posture correction, addressing imbalances, and preventing injuries.
Similar exercises
You may also like